kids to the rescue archives

KIDS TO THE RESCUE HELPS OFFERS A PLACE FOR KIDS TO COME TOGETHER TO MAKE A HUGE DIFFERENCE.
April 21, 2006 – Cheyenne, WY - On Valentiness Day 2006, Arp 3rd Graders hosted a school wide Mardi gras Dance-A-Thon to raise money for Kids To The Rescue. Third grade students at Arp have chosen a service project every year, and this year found the greatest need to be Hurricane Relief. The Kids To The Rescue program provided the perfect opportunity for our students to reach out to kids who were affected by the hurricanes (kids serving kids).
Sheila Kistler, teacher, says once our 3rd graders focused in on their project, they thought a dance-A-thon was the best way to include the whole school. They then chose the Mardi gras theme out of respect for the victims. Beginning with art, they worked together with the art teacher creating Mardi Gras masks, and life size dragons to decorate the gym. The P.E. teacher quickly jumped on board and offered to teach the students various dances so that the 3rd grade students could lead the dance. This was an all school dance, not a couple dance. In the primary grades the students used a parachute to lead the dances, and in the intermediate they did line dances and the train.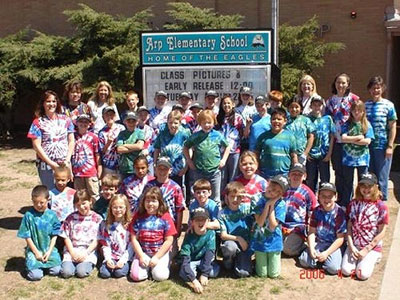 Each student in the school was required to bring at least a $1 dollar pledge and a decorated Valentine to enter the dance. All classes were given the following challenge: the class who raises the most money will receive a popcorn party. They did so well we gave the entire school a popcorn party, and the grade level winners in both primary and intermediate were given a pizza party.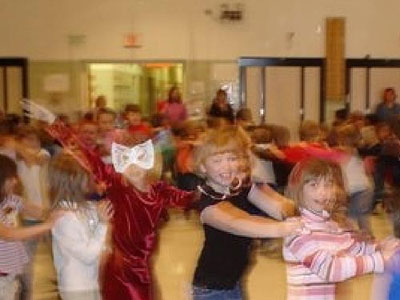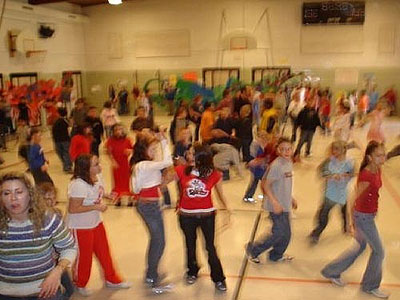 Our Dance-A-Thon was a huge success and made our 3rd graders feel empowered knowing that they were helping other kids who are less fortunate. We look forward to participating in the Kids To The Rescue challenge next year!

Return to archive index